A 5 DAY SAFARI TO MURCHISON FALLS AND QUEEN ELIZABETH NATIONAL PARK
Day1
Your Abacus safari guide will meet you and drive northwest to Murchison Falls National Park. The drive takes you through Luweero district were inhabitants practice both commercial an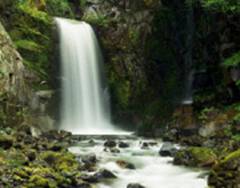 d subsistence farming. The route is punctuated by small trading centers and sometimes roadside markets. Have a lunch break at Masindi before proceeding to enter the park via Kichumbanyobo Gate. Arrive in time before sunset for the sparkling view at the top of Murchison Falls, you will marvel at the breathing sight of the raging Nile, longest river, in the world as it forces its way through a rocky gap barely six to seven meters wide! This is the point where the Nile explodes through a narrow gorge and cascades down to become a placid river. Overnight at Paraa safari Lodge or Chilli camp (FB)
Day2
Begin your day with a cup of African coffee ready for a game drive, bird watching and sight seeing across the open savannah dotted woodland and riverine vegetation along the Nile and Albert delta. Here expect to meet elephants, giraffes, buffalos, lions, leopards, waterbuck and a countless population birds, return to the lodge for breakfast and lunch.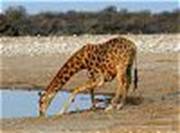 After lunch, a three hour boat trip along the Nile gives you assured chance to see the falls from the bottom angle. Hippos, crocodiles, antelopes, and aquatic birds can be seen along the shores of the River. Overnight at Paraa safari Lodge or Chilli camp (FB)
Day3
After an early breakfast. Depart by road to Queen Elizabeth National Park. This scenic drive will give you a view of the beautiful Blue Mountains of Congo across Lake Albert. Drive through vast tea plantations before arriving in Fort portal.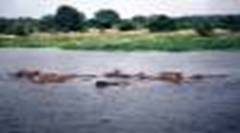 Continue to Queen Elizabeth arriving in time for dinner. Queen Elizabeth boasts one of the highest bio diversity ratings of any game park or reserve in the world, - from the open Savannah to Rain Forest, dense Papyrus Swamps and brooding crater lakes to the vastness of Lake Edward. Almost 100 mammal species that include Lions, Hippos, Buffaloes, Leopard, Spotted Hyena, Elephants and the elusive Giant Forest Hog plus remarkable 606 bird species that include the Black Chested Eagle, the Swallow Tailed Bee Eaters, to mention but a few. All these are regularly sighted around the tourist village on the Mweya Peninsula and all this makes a superb safari territory. Overnight at mweya safari lodge/Institute of Ecology (FB)
Day4
After a cup of coffee, you will go for as sunrise game drive to the Kasenyi Area of the park. Expect to see the elephants, lions, buffaloes, kobs, the Python, hyenas, warthogs, birds' hippos etc. Return to the lodge for lunch and a chance to relax by the side of the swimming pool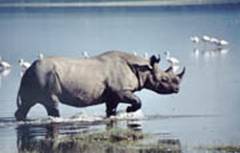 In the afternoon, go for a boat trip along the Kazinga Channel. The beautiful cruise will yield sighting hippos, buffaloes, watering elephants, warthogs and also a chance to see spectacular birds. Overnight at mweya safari lodge/Institute of (FB)
Day5
Following a morning breakfast, you will depart to Kampala arriving in the afternoon.
OR There is an option of trekking the chimpanzees in Kyambura gorge. The guided walk may last 3-5 hours depending on weather conditions and the movement of these chimps. In addition to seeing chimps, the walk may yield sightings of colobus, vervet, red-tailed monkeys, baboons and other primates. Return to Kampala stopping at the Equator for a photographic opportunity as well as an informative talk End of Uganda safari.