Family/club Holiday
Thinking of going on vacation to Africa with your family? Then let Danira Safaris to be your guide as you take a journey through the African continent:- Kenya, Uganda, Tanzania, We at Danira Safaris are dedicated to ensuring that your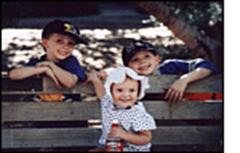 family safari surpasses all your expectations.
Our family based tours are designed to help families experience fascinating cultures and historic treasures, explore the wild and spend quality time together. Our itineraries will offer your family the perfect solution to the problem of how to please your kids and adults at the same time Your children will not only enjoy but discovering the world through guided outdoor adventures, wildlife viewing, cultural exploration and more. And as parents you will appreciate the family-friendly planning from courteous guides and smooth travel transfers to delicious meals and comfortable accommodations.
Our family tours allow you to maximize time with your children plus spend time following individual pursuits. The itineraries feature routes specially developed with kids in mind, as well as extended routes for adults. The day's options are all designed with flexibility so each member of the family will enjoy the perfect amount of activity.
Please fill out the form below to give us a general guideline of how you would want your tour to be organized.
---