Christmas in Kenya

Classical Africa – Kenya, portrays a vision of hordes of birds and mammals. Perhaps nowhere else in Africa is there such a range of birds and mammals, which therefore make Kenya unique and also very popular. We offer this superb Christmas itinerary, sampling the best that Kenya has to offer: the Rift Valley, Mt Kenya, Masai Mara, Lakes Nakuru & Naivasha and Nairobi National Park.
Days 1 & 2:
Arrive in Nairobi and you will be bet by our Tour Guide to transfer you to panafric Hotel to freshen-up. With great anticipation we will start our safari with a memorable day trip to nearby Nairobi National Park. At the entrance we will raise the roof of our vans and begin birding the forest, plains, and many waterholes of the par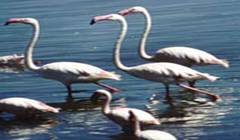 k. In just one day at this time of year one can expect over 150 species of birds and many impressive mammals such as Coke's Hartebeest, Black Rhino, Masai Giraffe, and maybe even Lion and/or Cheetah. A fabulous introduction to African birds and mammals.
Overnights – Nairobi



Day 3

:


Travelling from Nairobi to Lake Naivasha, we will take in four distinct habitats; a high altitude wetland area, a montane forest, a montane grassland, and a Rift Valley freshwater lake.
This variety of habitats means an impressive list of birds. Highlights may include White-backed Duck, the endemic Sharpe's Longclaw, Black-fronted Bush-Shrike, and Golden-winged Sunbird. The scenery will also be spectacular; none more impressive than the first views of the Great Rift Valley which some refer to as "The Cradle of Life".
Overnight – Lake Naivasha
Days 4 & 5: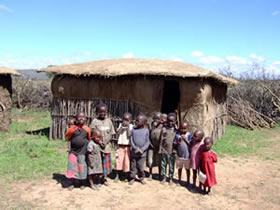 At first dawn, the grounds of our lodge come alive with the new sounds of cuckoos, wood-hoopoes, babblers, robin-chats, sunbirds, and many more. Their beckoning calls will make getting out in the field early a true enjoyment. As we approach the lakeshore nearby even more birds are present from storks, herons, and waders to gulls, terns, and kingfishers. We will explore the lake by boat in order to see the many birds and for good views of Hippo which are common here. We will then transfer to the famed Masai Mara staying at a lovely luxury tented camp within the park. Day 5 will be a Christmas, Kenya safari style! We will have all day in the rolling plains of the Southeastern Mara in an area renowned for its big mammals. Lion prides in the area can reach a staggering 35 individuals! It is also possible to see Cheetah and the elusive Leopard. Elephant, Buffalo, Giraffe, Topi, Zebra, and Wildebeest are all well represented. Among many other smaller mammals are Serval Cat, Gazelle, Warthog, and several species of Mongoose. Today, we should also see
many of the large classic African birds including Ostrich, Grey Crowned Crane, up to six species of vulture, Martial Eagle, Bateleur, and Southern Ground Hornbill as well as the smaller ones such as rollers, bee-eaters, larks, chats, and cisticolas.
Overnights – Mara Leisure Camp

Days 6 & 7:
Day 6's safari will take in the southern and western sectors of the Mara. En-route to our new lodge we will make a stop along the Mara River at the Hippo Pools not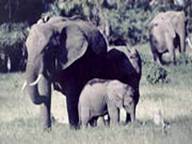 only for the Hippos but also for the huge Nile Crocodiles and many bird species. Another area of the park has produced Bat Fox in the past along with the more common Black-backed Jackal and Spotted Hyaena. Birds today may include Yellow-throated Sandgrouse, Black-bellied Bustard, Double-banded Courser, Rosy-breasted Longclaw, and a multitude of raptors. Our lodge for the next two nights will certainly be one of the highlights of our safari. It is not unusual to hear Lion, Hyaena, and Zebra from the safety of the lodge at night while sleeping in your luxury tent. The habitat of the lodge and western slope of the Mara is quite different and holds new species for us to find. We will spend the morning exploring the area looking for Ovambo Sparrowhawk, Schalow's and Ross's Turacos, Red-throated Wryneck, Trilling and Rock-loving Cisticolas and a host of other species. Primates are well represented with Olive Baboon, Abyssinian Black-and-white Colobus, Black-faced Vervet, and Red-tailed Monkeys. If the road permits we will visit a marsh area which can be excellent for birds and mammals – particularly Elephants.
Overnights – Southwestern Masai Mara

Day 8:

Today we will bid farewell to the Mara and transfer to Lake Nakuru National Park. The multitude of Lesser Flamingos that line this soda lake is one of the greatest wildlife spectacles on the planet. Greater Flamingos are also present but in far fewer numbers. Many other notable birds and mammals occur along the edge of the lake and also in the surrounding large Yellow-barked Acacia forest. This area supports an amazing array of raptors including Martial, Verreaux's, Long-crested, Brown Snake-Eagles, Lesser, Greater Spotted, Tawny and Steppe Eagles, Bat Hawk, Little Sparrowhawk, and even Secretarybird! The park is a stronghold for White Rhino and Rothschild's Giraffe and we should have no trouble finding these magnificent creatures. Our gorgeous lodge overlooks the lake.
Overnight – Lake Nakuru Lodge

Day 9
Back to Nairobi with an option of welcoming 2009 in Carnival grounds with an African musical bash or Frying back to your country.
Non Residents $
Residents Ksh
Seasons
2 Pax
4 Pax
6 Pax
2 Pax
4 Pax
6 Pax
High
21/12/07->31/03/08
$ 1,478
$ 1,245
$ 1,167
Ksh 96,086
Ksh 80,933
Ksh 75,882
Low
1/04/08->15/06/08
$ 1,317
$ 1,084
$ 1,006
Ksh 85,620
Ksh 70,467
Ksh 65,417
Peak
16/06/08->31/10/08
$ 1,536
$ 1,303
$ 1,225
Ksh 99,823
Ksh 84,670
Ksh 79,619
Mid
1/11/08->22/12/08
$ 492
$ 349
$ 302
Ksh 79,064
Ksh 74,013