BUSINESS MEN CLASSIC SAFARI
Day 1 -
Leave Nairobi at 8am.Drive via the great rift valley.A brief stopover to take photos of the panaramic view of the great rift.Descend down to the floor of the rift.Lunch in either Narok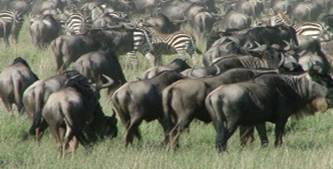 (Masai trading area)or in masai mara.Afternoon game drive.Dinner and overnite at the lodge or campsite or cottage home.
Day 2 -
Early morning game drive.Seeing is believing.See the spectacular wildbeast migration from serengeti into masai mara.Crocodiles lay in wait underwater,big cats wait across the other side of river,and hyinas chase and hunt young wilderbeasts,prompting the head to cross the dangerous river.A site not to be missed.All meals at lodge or campsite.Overnite lodge/campsite/cottage home.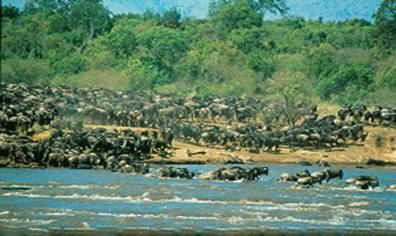 Day 3 -
Full day gameviewing at different location all the time.All meals,and overnight at the Mara Leisure camp/Fig Tree Lodge.